A truly incomparable culmination of musical artists that each bring their own influences, abilities and expertise to the project that showcases several genres. Each band member is one Element that makes this project exciting, diverse and special!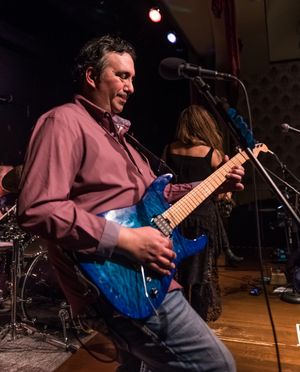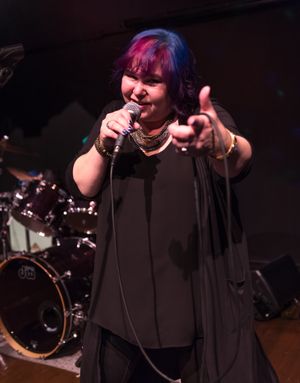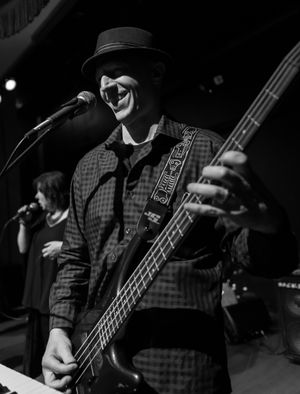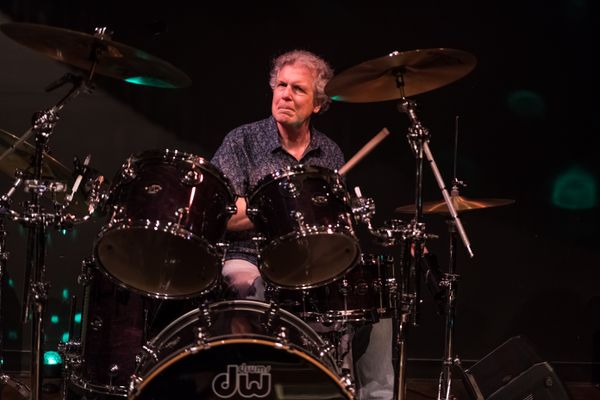 Scotty Fretz -
Growing up in Upstate New York, Scott grew up in a household full of diverse musical inspirations.  His father studied classical music, and played several instruments including violin, piano, saxophone, and was hailed as an accordion prodigy that had played live on the radio by the age of 5 years old, later becoming a highly sought out baritone vocalist.  Scott's mother was also a gifted pianist and was an outstanding singer as well and loved melodic rock, jazz, and disco.  Scott's earliest memories of music were when his oldest brother would play his albums from a turntable.     
As a musician himself, Scott took guitar lessons at the age of twelve.  The real passion for playing guitar emerged when he was in his late teens.  Scott would find himself working tirelessly learning riffs and songs from his guitar playing heroes like Matthias Jabs, Ace Frehley, Eddie Van Halen, Jake E. Lee, Michael Schenker, Steve Vai, and later from the likes of John Petrucci, Lindsey Buckingham, Paul Gilbert, and many others. From that point forward, Scott has dedicated years on developing a smooth, contemporary, dynamic style in which he plays that combines mass appeal songwriting coupled with tasteful and emotionally charged solos.
Andrea Cunningham –
Andrea has been a fan of music as long as she can remember. To this day her love of vocal harmonies has always been her strongest attraction to music. Andrea brings a keen sense of vocal stylings and abilities to every song whether she is singing lead vocals or harmony vocals. Everything from a guitar driven rock song to the type of song that needs more finesse and emotion, Andrea performs the song with the precise amount of vocal textures to bring out the emotion and meaning of the songs. Andrea plays percussion instruments when they can enhance a song and is also an established songwriter as well to round out her abilities.

   
Glen Evans -
Glen's love for music began at a very early age in upstate New York when his parents inherited an old upright piano and he began taking lessons. As he grew older, Glen gravitated toward guitar driven music and he decided that he wanted to learn how to play guitar. Since then Glen has been playing rhythm and bass guitar focusing on original music enjoying the writing and collaborating process to create new material as well as performing in tribute and cover bands. Glen's preferences and influences come from many forms of rock, blues, metal, progressive, alternative and punk. The Element gives Glen a chance to perform with a talented ensemble combining our individual styles and skills to deliver a unique performance for the audience.
John Perry - 
John grew up in Sacramento and began playing drums at the age of 9.  At 18 he moved to Los Angeles to pursue his dream of a career in music. He has studied with Joe Porcaro and Gregg Bissonette. John was active in the Los Angeles music scene off and on for over 40 years. During that time, he played in numerous local bands as well as National touring bands. His first break came within the first year of moving to LA. He auditioned and landed the drum chair for The Mike Curb Congregation, a National MGM Records touring band.  He later had the opportunity to record with Rick Springfield. During his career in LA, he worked with many world-renowned musicians in live performances and studio work. One of the highlights and big thrills in John's career is having been a 6-time invitee to the gathering of some of the finest drummers/musicians in the music business.  It is at that event over the years, he was able to play side by side with: Gregg Bissonette, Terry Bozzio, Thomas Lang, Danny Seraphine, Tony Pia, David Garfield, Steve Porcaro, David Amato, Derek St Holmes, Kenny Lee Lewis, Marc Bonilla, Roger Carter and Glen Soble. He has recently relocated to the Sacramento area and has joined Scotty Fretz and The Element. He is an easy-going guy that is looking forward to meeting all of the loyal followers of the band! 
Wendy Emery -
Wendy has performed throughout her adult life showcasing a blues/rock vocal ability that is undeniably Wendy's. Her love for the blues and slightly heavier rock stylings make Wendy a great addition to this project which gives her the ability to bring out her raw emotion when she performs. Wendy most enjoys singing songs that have a deep meaning to her allowing her to insert her personal emotions into every song.