Cheap Trip California's Premier Cheap Trick Tribute
Cheap Trip is California's premier Cheap Trick Tribute band that perform many of Cheap Tricks greatest songs to pay a musical tribute to one of the worlds greatest bands. Formed in 2021, Cheap Trip strive to give the audience an authentic Cheap Trick experience without actually being in front of the iconic band themselves by having the sound, the look and the stage show of Cheap Trick. Cheap Trip is comprised of some of the best singers and musicians California has to offer and they display their love for Cheap Trick in Cheap Trip (California's Premier Cheap Trick Tribute)!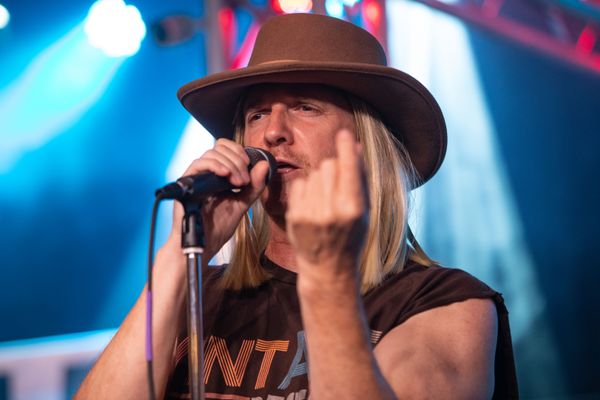 Blake DiModica as Robin Zander:
Blake grew up and has spent his life in the rolling hills of Northern California. From the moment he was born it didn't take long for his God given gift of music to rise up and shake the windows. By age 5 he started playing drums, which at the time consisted of 2 snare drums and 2 metal knitting needles as drumsticks. By the time he was 15 Blake had added trumpet, piano, bass, and guitar to his list of
instruments, including of course, vocals. He wasn't quite sure at this point which musical path he would follow until that fateful day he saw Cheap Trick on Don Kushner's Rock Concert. From then on it was all Zander influenced front man! His high school original rock band "Interface" played just as many Cheap Trick songs as originals including the entire Live at Budokan album.
Original and cover bands soon followed over the years including 2 years of traveling the Western US with a Top-40 band playing 4 to 6 nights a week. Blake has also written well over 100 songs in his songwriting lifetime which began in 1976 with a song called "Girl" and continues to this day. His original band "Panic" got the lead track on the Solano (county) Pulse CD (Feedback – 2004) and he also performed a song on Dreamland Discs Takin' A Ride – A Tribute to Enuff Z'Nuff CD (Your Hearts No Good – 2004). After a lengthy live preforming break, Blake is more than excited to come full circle in Cheap Trip.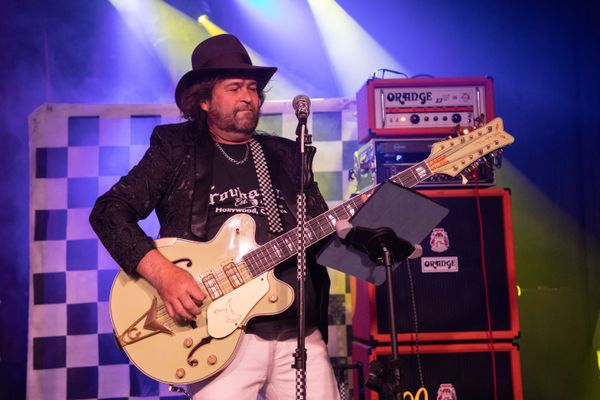 Duane Daniels as Tom Petersson:
Duane has been performing music for many years and has cultivated his talents while emulating some of his heroes, most notably Tom Petersson of Cheap Trick. Duane's love of Cheap Trick is undeniable and it shows when he performs with Cheap Trip.  Some of Duane's other interests are ice cube ping pong, painting smiley faces on old decommissioned wooden telephone poles and shadow dancing.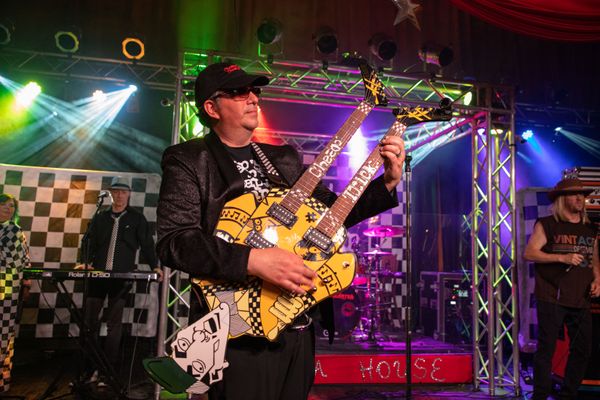 Scotty Fretz as Rick Nielsen:
Growing up in Upstate New York, Scott grew up in a household full of diverse musical inspirations.  His father studied classical music, and played several instruments including violin, piano, saxophone, and was hailed as an accordion prodigy that had played live on the radio by the age of 5 years old, later becoming a highly sought out baritone vocalist.  Scott's mother was also a gifted pianist and was an outstanding singer as well and loved melodic rock, jazz, and disco.  Scott's earliest memories musically were when his oldest brother would play his albums from one of the family turntables.     
As a musician himself, Scott took guitar lessons at the age of twelve.  The passion for playing the guitar reemerged when he was twenty years old.  Scott would find himself working tirelessly learning riffs and songs from his guitar playing heroes. Scott has performed for over 30 years in various projects and bands playing live and also recording, but is now showcasing his love for the music of Cheap Trick in Cheap Trip (California's Premier Cheap Trick Tribute).